We bet you have dreamed of preparing breakfast or a healthy snack in just a few minutes? But you probably think that in such time you can only arrange not so healty sandwich. We'll tell you a secret – with proper preparation, you can enjoy a nutritious breakfast in just a few minutes. This time we have prepared a recipe for crispy, golden, fragrant granola. Granola is enriched with dried cricket flour, enhancing its nutritional value even more. Here you will find not only lots of protein, but also iron, Omega acids, especially a lot of fiber. Prepare granola in advance and enjoy a quick and very healthy breakfast every morning. Tastes perfectly with Greek yogurt and your favorite fruits or berries.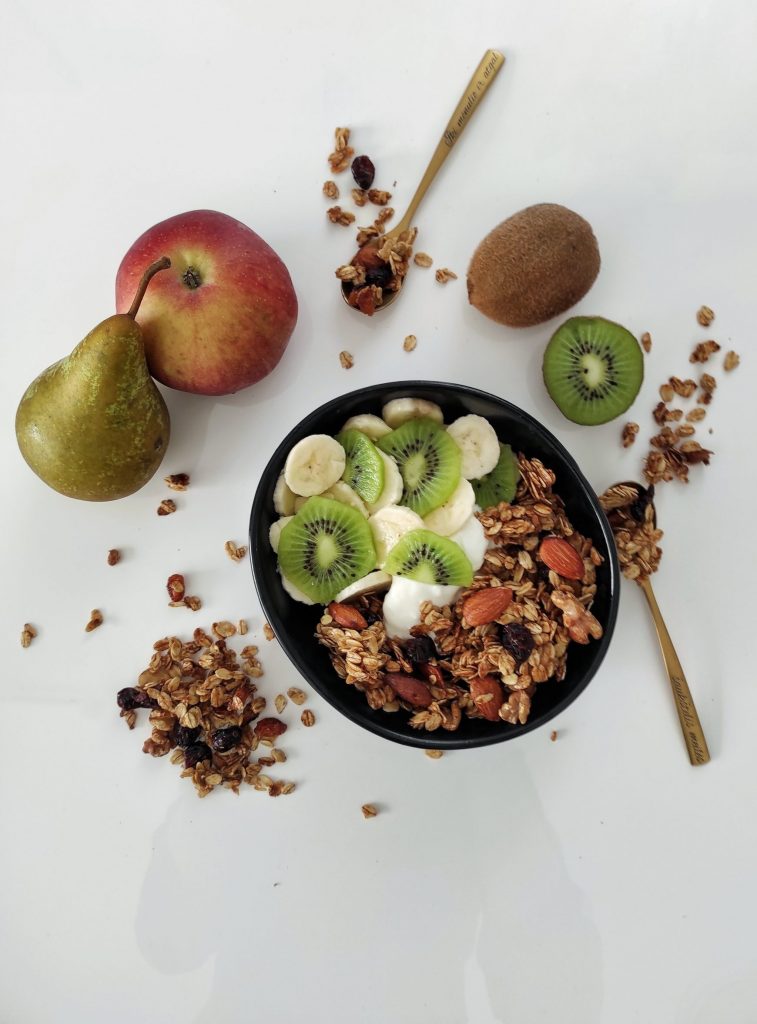 You will need:
1/3 cup of honey
1/4 cup brown sugar
3 tablespoons coconut oil
3 tablespoons dried crab flour
1/2 teaspoon cinnamon
1/2 teaspoon salt
A pinch of nutmeg
2 1/2 cups oatmeal
1 cup of a mixture of your favorite nuts, seeds and dried fruits
Preheat the oven to 160 ° C, select a fan mode.
In a medium bowl mix oatmeal with dried fruit and set aside.
In medium saucepan add honey, brown sugar, dried cricket flour, coconut oil, cinnamon, salt and nutmeg and heat over low heat stirring constantly, until it becomes smooth and shiny.
Pour prepared mass on a mixture of oatmeal and dried fruit and mix well. Spread mixture on a baking sheet lined with parchment paper and bake for 20-30 minutes until nicely browned. We recommend stirring the mixture at least 2 times during baking.
Allow to cool completely, then place in airtight container. Tastes perfectly with Greek yogurt and your favorite fruit!