We believe that crickets are the future. They are healthy and delicious. Their production is sustainable and preserves our planet's natural resources.
We started our activity in 2018 in order to create a progressive and sustainable business in Lithuania. Acheta is a family business. The idea, born unexpectedly, turned into a successful business of two brothers – Donatas and Marius. We take care of the whole process of growing crickets and creating products ourselves, so we pay the greatest attention to every detail. When growing and processing crickets, we use the most advanced technologies, thanks to which the nutrients contained in crickets are preserved to the maximum. Of course, we pay our attention to taste as well! We seek for our products to be diverse – you will find products in our assortment with natural, spicy and even exotic taste.
Our goal is to produce the best possible product on the market. 
Crickets in our farm are fed only with special feed made from organic grain in Finland. We pay special attention to ensure optimal ambient humidity and temperature in the growing premises. Thanks to our great care for even the smallest details, we produce cricket products with up to 65% protein.
JSC Acheta, Company code 305529971
VAT: LTLT100013102511
Jazminų 32/2, Ringaudai,
LT- 53339, Kauno raj.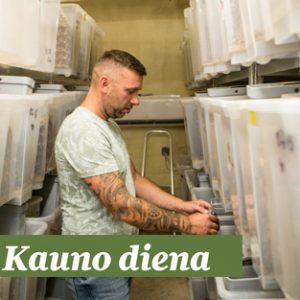 Variaty of farms is growing near Kaunas
If we are doing such an interesting business, we have to produce the best product," said the company's director. Other producers get 50-55% of protein from their crickets and Acheta gets 65 percent.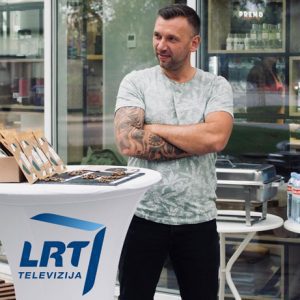 Delicacy: spice covered crickets
It contains more iron than spinach, and it's also rich in fiber. Spice covered dried crickets do not require any additional preparation - you can eat straight from the bag, sprinkle the salad, serve as a snack. Dried crickets are free from lactose, gluten and GMOs.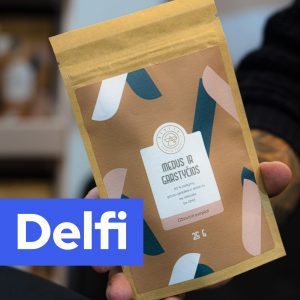 Kauno rajone broliai augina ateities maistą: sunkiausia – prie tokių užkandžių pripratinti vartotoją
Nenorime šiaip sau auginti svirplių, mes orientuojamės į galutinį produktą, todėl žaliava turi būti aukščiausios klasės, su didžiausiu galimu baltymų kiekiu", – išsikeltus tikslus įvardijo bendrovės direktorius.
Pasak jo, kiti gamintojai iš svirplių išgauna 50–55 proc. baltymų, o "Acheta" – 65 proc.