No matter how strictly we may monitor our diet, sometimes we still all want something sweet. But just because you want something delicious, it is not at all necessary to step away from a healthy diet. These brownies with dried crickets are lush, nutritious, moist, aromatic and dairy free. Perfect with a cup of black coffee or warm mint tea. Crispy dried cricket pieces and dark chocolate bits add extra charm to the cake and allow you to enjoy an even more special dessert. Brownie cakes are usually extremely high in calories and greasy due to the large amount of butter used. Brownies with pumpkin puree and dried crickets have no additional fat! It's easy to make and the process takes only 15 minutes! And get ready, those who taste it will definitely ask what the secret ingredient is.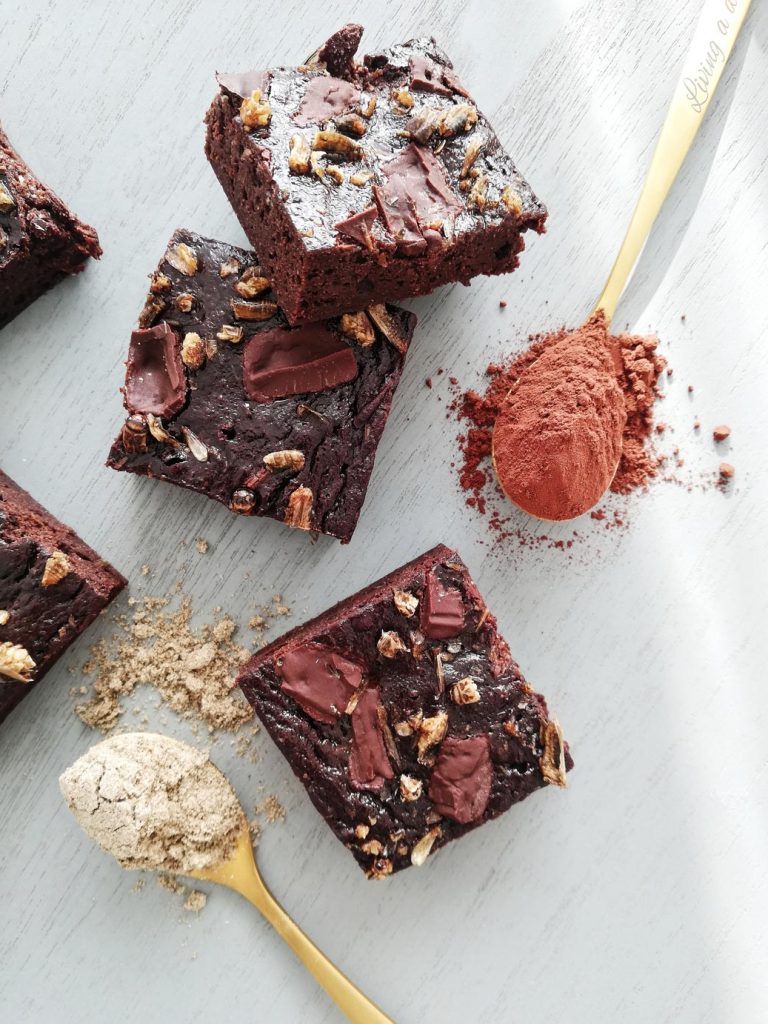 You will need:
1 cup pumpkin puree

2 eggs

½ cup brown sugar

⅓ cup wheat flour

⅓ cup dried cricket flour

⅓ cup cocoa powder

½ teaspoon baking powder

Pinch of salt

Pinch of vanilla

Dried cricket and dark chocolate pieces for garnish
Preheat the oven to 180 ° C. Line a square baking tin with baking paper.

In a bowl, mix flour, cricket flour, cocoa, baking powder and salt.

In another bowl, mix the pumpkin puree, eggs, vanilla and brown sugar. Add the dry ingredients and mix until smooth.

Pour the dough into the prepared baking tin, smooth the surface, sprinkle with pieces of dark chocolate and chopped dried crickets.

Bake for about 25 minutes. It is important not to overcook it. The middle must remain moist and soft. After removing from the oven, allow to cool completely and cut into squares.