It takes so little to make breakfast special. Quiet, slow morning, fragrant coffee, pleasant company and still hot, perfectly roasted pancakes. We are presenting you extra tasty pancakes, which will suit your strict diet plan. Protein pancakes with no gluten, no added sugar, no lactose! Dried cricket flour enrich pancakes with protein, fiber and iron. Super easy and quick to prepare. We promise, even the kids will enjoy it! And most importantly – it does not contain any added sugar! You deserve to enjoy delicious meals without any guilt on your heart. Bake large or small, season with yogurt or jam, sprinkle with cinnamon or fresh berries – discover protein pancakes in your own way.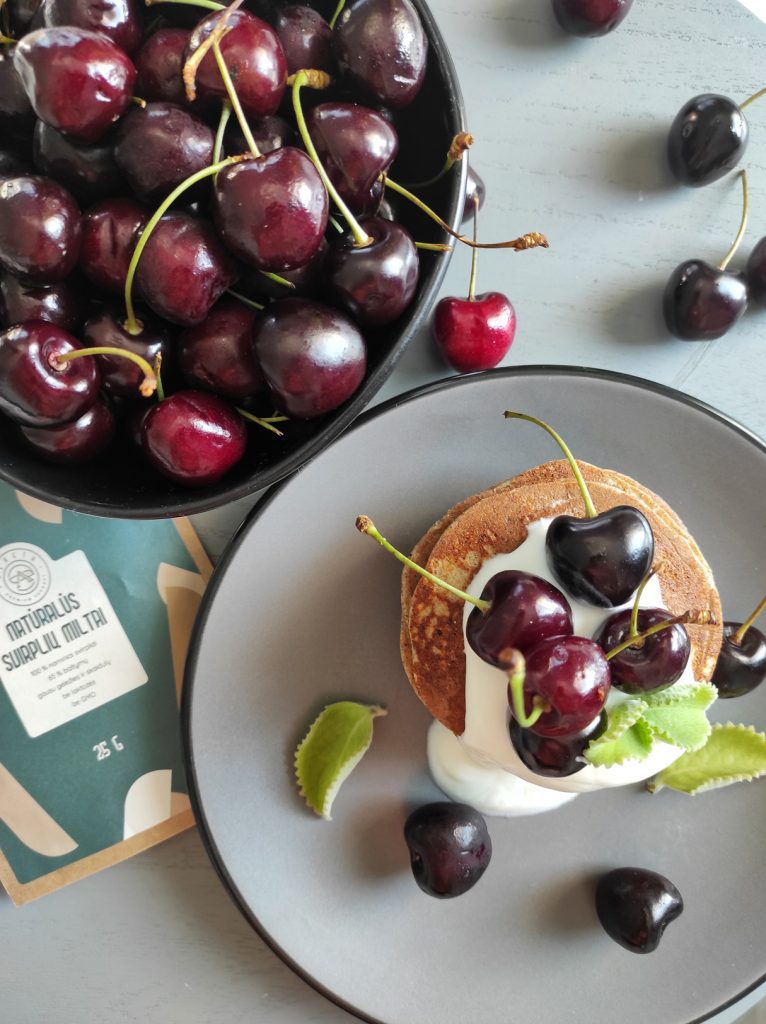 You will need:
1 banana
1 egg
2 tbsp. dried cricket flour
4 tbsp. oat flour
pinch of cinnamon
fresh berries and greek yogurt for serving
Blend all ingredients together in food processor. Let the batter rest for 3-5 minutes.
Spoon the pancakes into coconut oil or butter greased pan and bake over medium heat on both sides.
Season with greek yogurt, berry jam or fresh berries.